HM GEM Brisbane
Address
Unit 18/ 16-17 Mahogany Crt Willawong 4110
Machining services / Heavy duty
Exchange engines and passenger vehicle cylinder heads
Our recently established brand new workshop and warehouse is located approximately 20km south west of Brisbane and is equipped to service the needs of the expanding Queensland market.
We offer a full machining services, including cylinder block boring, milling and honing, cylinder head reconditioning, crankshaft grinding, camshaft grinding, and con rod resizing.
We also stock an extensive range of exchange reconditioned engines and reconditioned cylinder heads to suit most makes and models of cars, SUVs (4WD), trucks, and light commercial vehicles for the greater Brisbane area.
We have a delivery service and can arrange to pick up and deliver as required.
Brisbane's First Choice for Engine Reconditioning & Diesel Engine Rebuilds
Boasting an experienced team of highly skilled engine rebuilders, each with access to modern, state-of-the-art equipment in our industry, HM GEM is the premier supplier of reconditioned engines in Brisbane. Enjoying over 5 decades of experience, we partner with some of Australia's largest industries, including agriculture, automotive, earthmoving, mining, transport, marine and more, offering superior engine reconditioning and rebuild across Brisbane and wider Queensland.
Offering cylinder head reconditioning, crankshaft & camshaft grinding, con rod resizing, diesel engine rebuild and more, we always prioritise safety and quality, earning our reputation as one of the leaders in reconditioned engines.
HM GEM's Engine Reconditioning Process
As part of our process for delivering a reconditioned engine, our team at HM GEM follow stringent reusability guidelines to ensure maximum safety and superior finishes on all our machining. Certified to ISO:9001, we are dedicated to producing quality outcomes with each of our processes. We follow 4 steps when conducting cylinder head reconditioning and other services:
Dismantling the machinery
Chemically cleaning components
Inspecting the results
Finally, completing the engine rebuild.
This process guarantees quality results on all our services. For those seeking machinery services spanning cylinder head reconditioning to diesel engine rebuilds, we can promise durable, high-standard outcomes to satisfy any client.
Talented Engine Rebuilders in Brisbane & Across Australia
With 9 machining service locations spanning Adelaide, Brisbane, Sydney, Melbourne, and their surrounding regional areas, we at HM GEM can reach clients of all sizes across the country. Equipped with diverse, highly skilled engine rebuilders at each facility, we distribute our products and services in Australia, making us a leading brand when it comes to diesel engine rebuilds and cylinder head reconditioning. We believe investing in qualified, attentive staff ensures our services are of an industry-leading standard, passing this expertise on to clients in the form of exceptional products and services. Offering cost-effective solutions then allow our clients to access a range of premium diesel engines to enhance their industry in Brisbane. One such example includes our automotive exchange option, allowing the trade of an older engine with one of our reconditioned models at a reduced cost.
Contact Us About Our Diesel Engine Rebuilds & Engine Reconditioning Services
Skilled and trusted engine rebuilders, we at HM GEM are available for all your machining and service needs, including diesel engine rebuilds and cylinder head reconditioning. To learn more about our range of reconditioned engines and diesel engine rebuilds, or how our services can benefit your specific industry, contact automotive exchange engine sales on 1300 360 110 or machining services on 1300 767 040.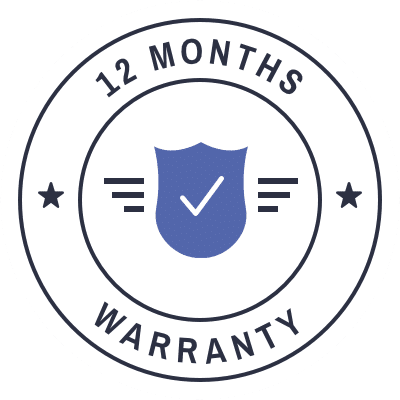 WARRANTY
For added peace of mind, we also supply a 12 month unlimited kilometre warranty on all exchange engines, new cylinder heads and exchange cylinder heads. To benefit from this extra security, all you have to do is have the engine fitted by a registered business follow the fitting instructions and service requirements and register your warranty.

Get in touch
Call us today for more information about our
heavy duty machining!