HM GEM Brisbane
Address
Unit 18/ 16-17 Mahogany Crt Willawong 4110
Machining services / Heavy duty
Exchange engines and passenger vehicle cylinder heads
Our recently established brand new workshop and warehouse is located approximately 20km south west of Brisbane and is equipped to service the needs of the expanding Queensland market.
We offer a full machining services, including cylinder block boring, milling and honing, cylinder head reconditioning, crankshaft grinding, camshaft grinding, and con rod resizing.
We also stock an extensive range of exchange reconditioned engines and reconditioned cylinder heads to suit most makes and models of cars, SUVs (4WD), trucks, and light commercial vehicles for the greater Brisbane area.
We have a delivery service and can arrange to pick up and deliver as required.
Brisbane's First Choice for Diesel Engine Rebuilds
With a team of highly-skilled engine rebuilders using state of the art equipment, it's not wonder why HM Gem are Brisbane's leaders in reconditioned engines. For well over 50 years, we've been partnering with Australia's largest industries – from automotive to agriculture, earthmoving, transport, mining and marine – to bring them superior engine reconditioning services. Our top priorities are quality and safety. We ensure all components are machined to OEM guidelines and offer a 12-month unlimited kilometre warranty on all our exchange engines, new and exchange cylinder heads.
HM Gem's engine reconditioning process
There are four steps for a premium reconditioned engine by HM Gem. These are:
Dismantle
Chemically Clean
Inspect
Engine Rebuild
Certified to ISO:9001, we're committed to quality in all our processes. Our own stringent reusability guidelines ensure the safety and superior finish on all our machining. During this process, no core component will be skipped – whether that's for cylinder head reconditioning, crankshafts, oil pumps or anything else. To make our reconditioned engines fit for service, we discard and replace all minor items such as pistons, gaskets and seals.
Engine rebuilders in all major cities
Operating across the country, we currently have 9 facilities in major cities such as Adelaide, Brisbane, Sydney or Melbourne and surrounding regional areas. We distribute throughout Australia and are proud to be a leading brand when it comes to diesel engine rebuilds. Our cost-effective solutions ensure a premium diesel engine is within reach for all our clients. For example, our automotive exchange option allows you to trade an old engine in and reduce the cost of purchasing your new one – definitely a win-win.
Contact us
HM Gem are your trusted engine rebuilders – here for all your machining and service needs. Get in touch with us for more information on engine reconditioning – call 1300 360 110 for automotive sales or 1300 767 040 for machining services.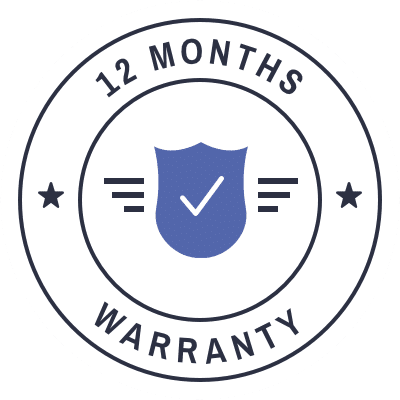 WARRANTY
For added peace of mind, we also supply a 12 month unlimited kilometer warranty on all exchange engines, new cylinder heads and exchange cylinder heads. To benefit from this extra security, all you have to do is have the engine fitted by a registered business follow the fitting instructions and service requirements and register your warranty.

Get in touch
Call us today for more information about our
heavy duty machining!