Australia's preferred choice for cylinder block machining
At HM GEM, we use the latest available machining technology to ensure exacting tolerances are achieved every time.
Diesel and Petrol cylinder blocks from the small to the very large in both physical dimension and machine-able surfaces can be accommodated.
Thorough cleaning, crack testing and precision bore and surface finishes are all part of our quality assured machining practices.
The latest Rottler CNC F series cylinder block machining centres have the capacity to machine the largest off highway applications, including the Caterpillar 3520 and C175 Series, Cummins QSK78, Jenbacher 2, 3 & 4 series, MTU 4000 series, MWM Deutz & Waukesha 9 series engines to name a few.
Our fleet of Rottler machines nationally is unrivalled by any competitors in the South Pacific region.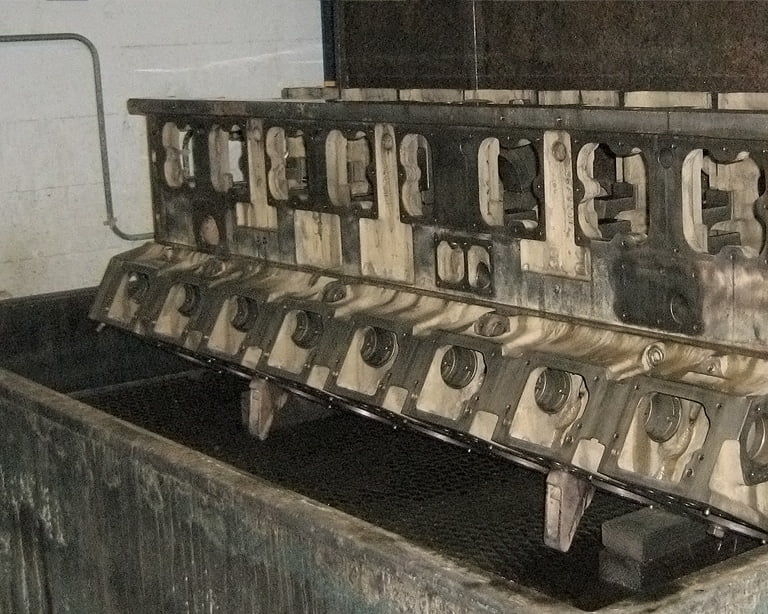 Cylinder block cleaning
All cylinder blocks have welsh and gallery plugs removed before the chemical cleaning process.
Cylinder block inspection
All relevant areas are crack-tested and measured, including main tunnel and main tunnel centre line heights.
Deck and counter bore recess areas are also checked to ensure they meet the Original Equipment Manufacturers (OEM) standards.
Opening and closing written reports can be supplied, if necessary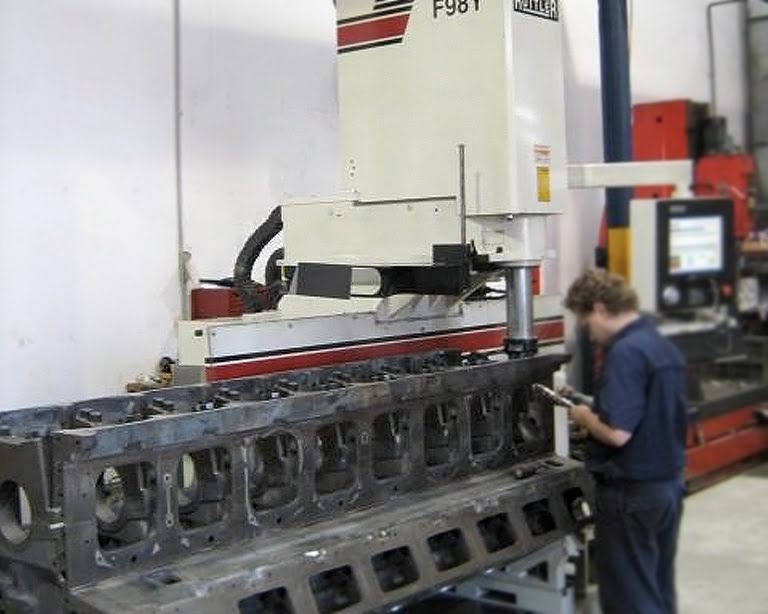 Cylinder block tunnel boring
Cylinder block main tunnel line boring can be carried out where the main tunnel does not meet re-usability guidelines. The following process will ensure OEM standards met:
Parting line milling
Main cap welding & relocating
Main cap bolt location spot facing
Dowel location repairs

Thrust location facing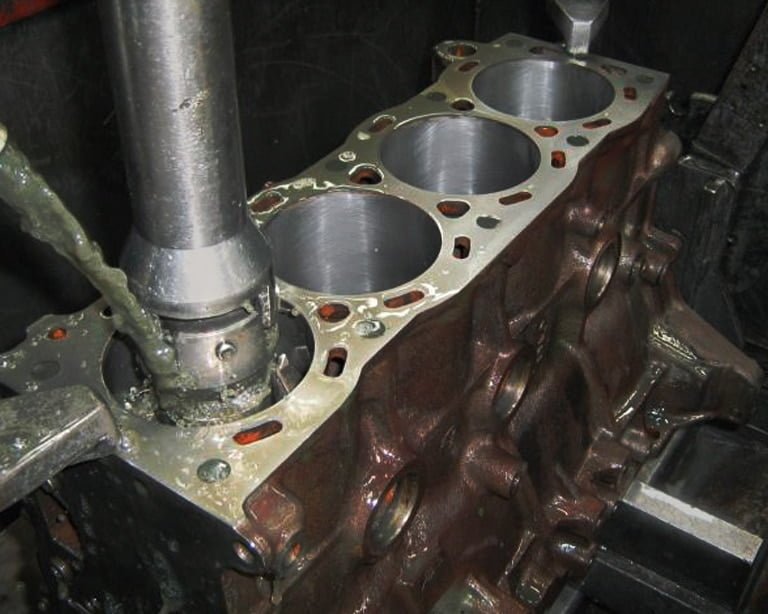 Cylinder block boring & honing
Parent bore engines can be bored to suit oversize pistons where available. Bore not suitable for boring oversize can be salvaged sleeved and machined back to standard size. Bores and liners can be honed to meet the exact required cross hatch and surface finish specified by the manufacturers. Additional boring process include reclamation of lower wet liner sealing areas, cam follower bore sleeving and repairs.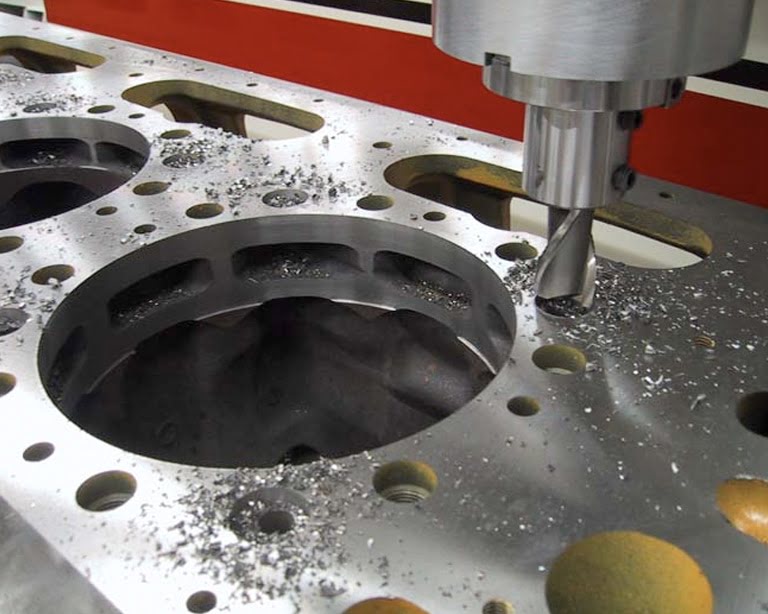 Cylinder block top deck machining
All machining is carried out using the latest available machining equipment, operated by Australia's most qualified technicians.
Top deck machining processes include:
Deck milling
Counter-bore recess machining
Liner seat inserting
Stainless steel water ferrule inserting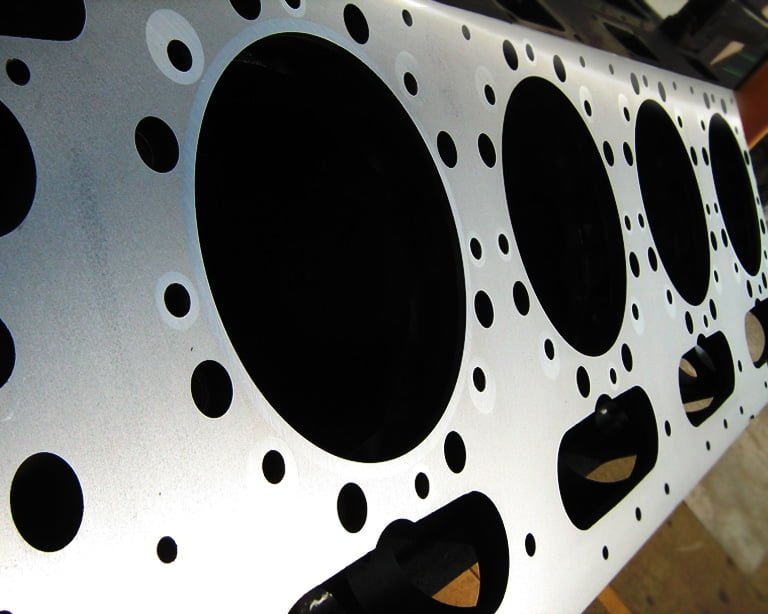 Cylinder block preparation
After the machining process is complete, all cylinder blocks are subjected to a final quality inspection, with all machined components rinsed to remove excess machining residue.
On completion new cam bearings, gallery plugs and welsh plugs can be fitted at the customers request, before the component is made ready for final shipping.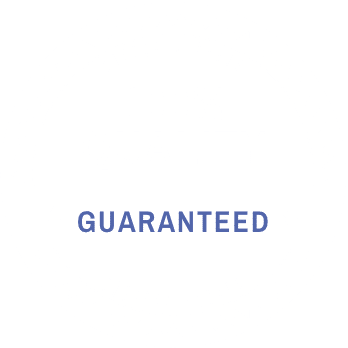 Quality and efficiency guaranteed
We're committed to giving our customers a high standard of service, so at HM GEM Engines, we work efficiently to ensure the best results in the shortest amount of time. Using state-of-the-art equipment, our expert team delivers a cost-effective service, with all components machined to meet OEM guidelines.
Get in touch
Call us today for more information about our
heavy duty machining!