HM GEM Melbourne
Address
5 Monterey Rd, Dandenong South VIC 3175
Machining services / Heavy duty
Exchange engines and passenger vehicle cylinder heads
This site contains our Head Office, National Sales Office, The Volume Production Remanufacturing Factory, Machining Services Workshop, and Motafit.
6,500 square feet of factory on four acres of land in Dandenong.
The Victorian operation has over 40 years' experience, specialising in diesel/light commercial engines.
Equipment on this site is the best and latest available and would rival the best in the world.
Over 100 highly skilled tradesmen ensure the finest product and machining services.
Quality Engine Reconditioning & Rebuilding in Melbourne
Established in 1968, HM GEM has become one of the largest distributors of reconditioned engines and rebuilds in Australia. An industry leader with a reputation for excellence, our Melbourne and Brisbane clients enjoy a variety of services we provide, including diesel engine rebuilds and cylinder head reconditioning. For over 50 years, HM GEM has provided machinery services and products to an exacting standard, centred on expert workmanship and dependable staff. Supplying only the best in reconditioned engines, HM GEM guarantees a superior outcome and machine finish for any industry, such as the Automotive, Agricultural, and Transport sectors.
To learn more about what we can offer across Melbourne and Brisbane at any of our convenient locations, contact our exchange engine sales team on 1300 360 110 or our machining services team on 1300 767 040.
Work with Expert Engine Rebuilders in Melbourne for Your Engine & Cylinder Head Reconditioning
As one of Melbourne's premier reconditioned engine suppliers, we at HM GEM have established a range of facilities across the city and the surrounding regional areas, along with locations in Brisbane, Adelaide, and Sydney. To provide the highest quality service, each facility is staffed with expertly trained engine rebuilders capable of conducting processes like cylinder head reconditioning and diesel engine rebuilds to the highest industry standard. With years of experience, regular professional skill development opportunities, and access to innovative equipment, our engine rebuilders are on hand to provide exceptional service to our extensive client base across a range of essential industries.
Our staff enables us to maintain an industry-leading standard, which we pass on to our clients in the form of cost-effective products and services. An example of one of the many ways we offer outstanding machinery at lower costs to our Melbourne clientele involves the trading of older engines with one of the reconditioned machines at a reduced cost. With these cost-saving measures, we ensure that our goods and services are accessible to clients across a diverse range of sectors, such as mining, earthmoving, truck repair, or marine industries, no matter how large or small the job is required.
4-Step Engine Reconditioning Process at HM GEM in Melbourne
Our excellent engine reconditioning services across our facilities in Melbourne, and Australia-wide, follow a clear 4-Step process to ensure the safety and quality of our machining. From diesel engine rebuilds to cylinder head reconditioning, maintaining our reusability guidelines helps to guarantee the best outcomes for every reconditioning process. Beginning with dismantling the machinery, our expert engine rebuilders work to clean, inspect, and finally rebuild the engines. This diligence ensures that no component is missed, and any faulty or outdated items are discarded and replaced as needed.
12-Month Warranties for Cylinder Head Reconditioning, Engine Rebuilds & More
We understand that our Melbourne clients want that extra peace of mind when working with reconditioned engines and diesel engine rebuilds, which is why we at HM GEM offer a 12-month unlimited-kilometre warranty on all of our exchange engines, new cylinder heads, and exchange cylinder heads. Enjoy even greater confidence in our products and services today at HM GEM.
Contact Us at HM GEM in Melbourne to Learn More About Our Reconditioned Engines
If you feel your industry could benefit from our superior reconditioned engine services, or you would like to know more about what we at HM GEM can offer, contact us today and our team of experts will strive to help. For information about heavy-duty machining and engine rebuilds, call 1300 767 040, or to speak with someone regarding exchange engine sales call 1300 360 110 today.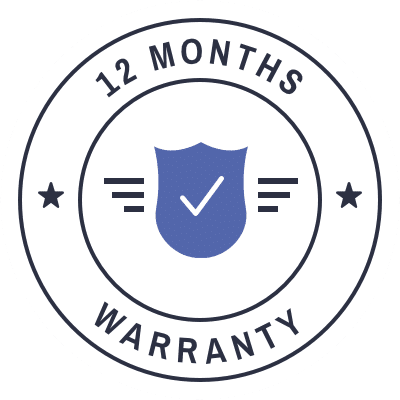 WARRANTY
For added peace of mind, we also supply a 12 month unlimited kilometre warranty on all exchange engines, new cylinder heads and exchange cylinder heads. To benefit from this extra security, all you have to do is have the engine fitted by a registered business follow the fitting instructions and service requirements and register your warranty.

Get in touch
Call us today for more information about our
heavy duty machining!