HM GEM Adelaide
Address
Unit 3/ 3 Laffite Rd Wingfield 5013
Located in the major industrial zone of Wingfield just 10 km north of Adelaide, our modern, well-equipped workshop is able to provide a full range of machining services, including cylinder block boring, milling and cylinder honing, cylinder head reconditioning, crankshaft grinding, camshaft grinding, con rod resizing, and dynamic balancing.
We have the equipment and technical expertise to machine a wide variety of automotive, agricultural, earthmoving and transport engines. and associated components.
We also stock an extensive range of reconditioned engines and reconditioned cylinder heads.
Local pick-up and delivery service available.
Premium Engine Reconditioning & Rebuilds in Adelaide
Operating for over 50 years, we at HM GEM have provided reconditioned engines for a range of industries in Australia. Known for our superior craftsmanship and reliable service, we boast a wide variety of partners in diverse sectors across the country, including automotive, agriculture, earthmoving, power generation, truck repair, transport, mining, and marine industries. From our cylinder head reconditioning to engine rebuilds, we are dedicated to ensuring an elevated level of quality and safety, with all our components machined to meet OEM guidelines. Certified to ISO:9001 for quality standards, each of our clients can feel confident in the value of our reconditioned engines in Adelaide.
For all automotive exchange engine sales, contact our team on 1300 360 110, or to learn more about our machining services call 1300 767 040.
Work with Skilled Engine Rebuilders in Adelaide from HM GEM
Reconditioned engines require close attention and expert skills. To ensure a successful process, there is no room for error, which is why our team of experienced engine rebuilders is the best in their trade, with access to regular professional development and training within our industry to maintain and extend their skills. The use of state-of-the-art tools and equipment contributes to their ability to produce a professional standard of work.
Located from Adelaide to Brisbane, Sydney to Melbourne, our facilities across Australia boast extensive teams of highly skilled engine rebuilders, committed to providing cost-effective options for each of our clients in a variety of industries. For example, our automotive exchange options enable the trade of old engines for a reduced-cost reconditioned engine. To provide further peace of mind, we offer 12-month unlimited-kilometre warranties on all our exchange engines, new and exchange cylinder heads.
Our 4-Step Engine Reconditioning Process
Our world-class approach to engine and cylinder head reconditioning involves a 4-step process followed by each of our experienced engine rebuilders. Dismantling, chemically cleaning, inspecting, and rebuilding the engine allows us to adhere closely to our reusability guidelines, guaranteeing the quality and safety of our machining. With close attention to detail and care, no component is missed, whether that is cylinder head reconditioning, oil pumps, or crankshafts. To maintain optimal function, minor items like pistons and gaskets are discarded and summarily replaced.
Contact Us to Learn More About Reconditioned Engines at HM GEM
For a superior reconditioned engine service in Adelaide, contact us at HM GEM and speak with our qualified team to learn more about our engine and cylinder head reconditioning and our engine rebuild services. For more information on our heavy-duty machining, call 1300 767 040, and to speak with someone regarding our automotive exchange engines call 1300 360 110.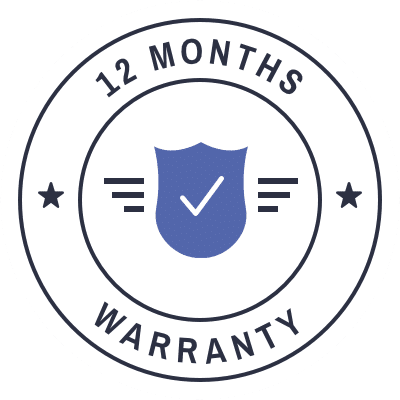 WARRANTY
For added peace of mind, we also supply a 12 month unlimited kilometre warranty on all exchange engines, new cylinder heads and exchange cylinder heads. To benefit from this extra security, all you have to do is have the engine fitted by a registered business follow the fitting instructions and service requirements and register your warranty.

Get in touch
Call us today for more information about our
heavy duty machining!